High Density Polyethylene Pipe (HDPE)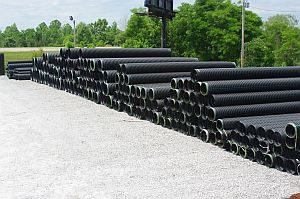 ADCO Pipe & Supply offers an extensive inventory of N-12 HDPE dual wall pipe.
N-12 pipe, with its smooth interior wall and corrugated exterior wall, provides excellent hydraulics and structural strength. N-12 corrugated pipe utilizes application-specific HDPE, so it also provides superior corrosion and abrasion resistance. It provides an excellent alternative to reinforced concrete and corrugated metal pipe.
The superior performance of N-12 drainage pipe has led to its approval and acceptance in storm water applications throughout the nation.
ADCO Pipe & Supply offers an extensive inventory of HDPE pipe and fittings so you can get your project done on time and within budget. Don't forget our large selection on HDPE Fittings as well.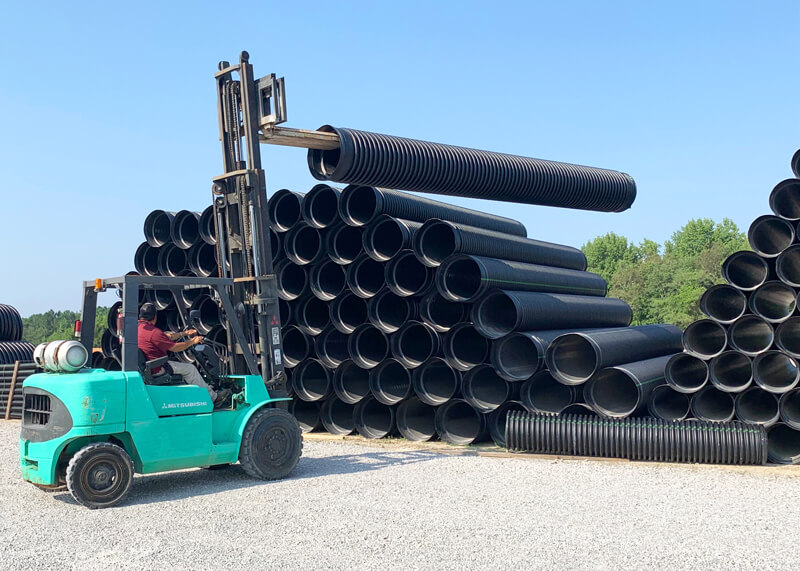 We'll provide detailed pricing, target delivery date and terms usually within 24 hours. We look forward to hearing from you!
Submit Request Online
Can't call? Just use our online form.
We have two locations staffed by experienced experts to help you with analyzing your plans, giving you fast and accurate quotes, and getting you the supplies you need to finish the job. We can even transfer inventory quickly between locations to cut down on your wait time.
Florence, AL
(256) 757-7473
Email Us
Huntsville, AL
(256) 434-2008
Email Us