Corrugated Metal Pipe (CMP)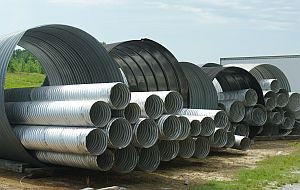 ADCO Pipe & Supply has an extensive inventory of corrugated metal pipe (CMP) tailored to the needs of the North Alabama/South Central Tennessee market.
We provide a spectrum of products with a variety of thicknesses, corrugations, and coatings.
Our CMP selection allows you to select the right product based on your needs for:
Service life
Hydraulic performance
Economy
Ease of installation
Corrugated Metal Pipe is available in diameters from 12" – 144" round and pipe arch, with 2 2/3 x 1/2, 3×1, & 5×1 corrugations. Other options include galvanized, asphalt coated, asphalt coated with paved invert, aluminized steel type 2, & polymer coatings to match the service life spec of your job.
Our CMP is offered in 16, 14, 12, & 10 gage thickness steel meeting AASHTO specifications.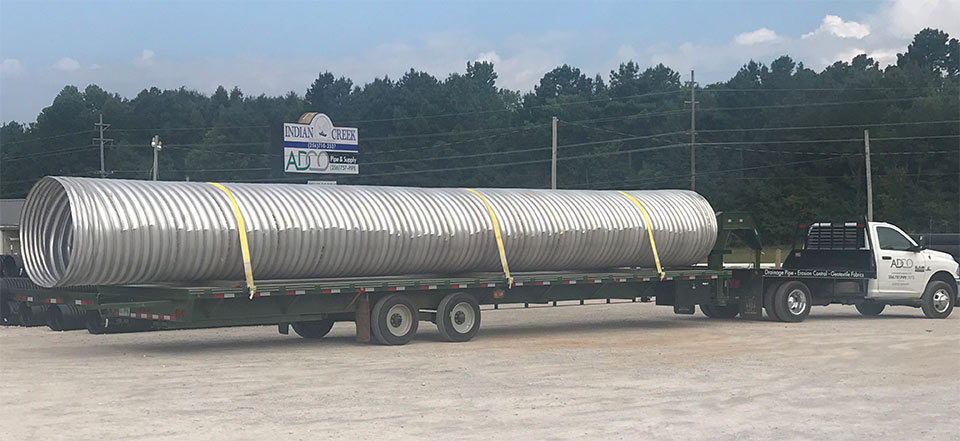 We'll provide detailed pricing, target delivery date and terms usually within 24 hours. We look forward to hearing from you!
Submit Request Online
Can't call? Just use our online form.
We have two locations staffed by experienced experts to help you with analyzing your plans, giving you fast and accurate quotes, and getting you the supplies you need to finish the job. We can even transfer inventory quickly between locations to cut down on your wait time.
Florence, AL
(256) 757-7473
Email Us
Huntsville, AL
(256) 434-2008
Email Us