Nyloplast ® Drain Basins ideal for use as a collection point typically where two or more drain lines converge. Nyloplast basins provide a transition between different sizes and types of pipe. The also allow for elevation and direction changes. Drain basins provide a solution for shallow pipe burial applications. Nyloplast drain basins can offer H-20 installation compliance.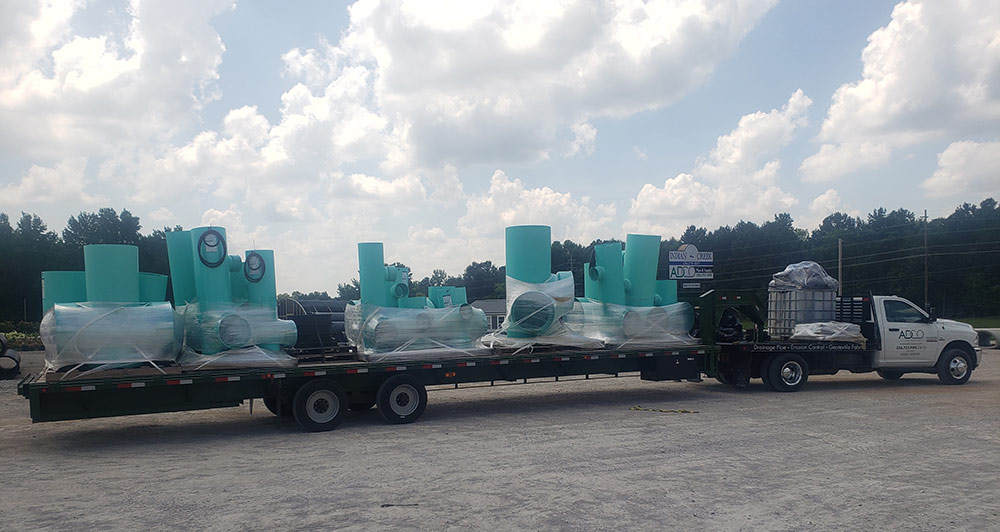 We'll provide detailed pricing, target delivery date and terms usually within 24 hours. We look forward to hearing from you!
Submit Request Online
Can't call? Just use our online form.
We have two locations staffed by experienced experts to help you with analyzing your plans, giving you fast and accurate quotes, and getting you the supplies you need to finish the job. We can even transfer inventory quickly between locations to cut down on your wait time.
Florence, AL
(256) 757-7473
Email Us
Huntsville, AL
(256) 434-2008
Email Us