High Performance Polypropylene Pipe
(HP Storm Pipe)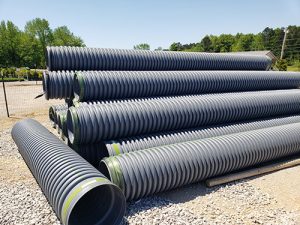 ADCO Pipe & Supply offers an extensive inventory of 12"-60" HP Storm Pipe.
HP Storm Pipe is a high-performance polypropylene (PP) pipe for gravity-flow storm drainage applications. HP Storm is the perfect choice when premium joint performance and/or greater pipe stiffness is required. HP Storm couples advanced polypropylene resin technology with a proven, dual-wall profile design for superior performance and durability. Specify HP Storm with confidence based on national standards and approvals. The superior performance of N-12 drainage pipe has led to its approval and acceptance in storm water applications throughout the nation. Click here to learn more about the advantages of HP Storm Pipe. 
ADCO Pipe & Supply offers an extensive inventory of HP Storm pipe and fittings so you can get your project done on time and within budget.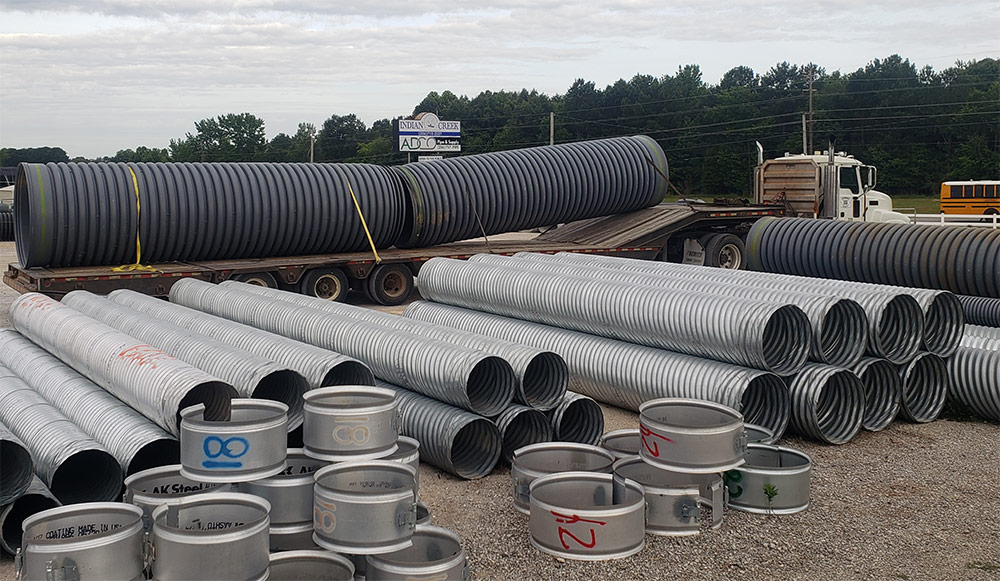 We'll provide detailed pricing, target delivery date and terms usually within 24 hours. We look forward to hearing from you!
Submit Request Online
Can't call? Just use our online form.
We have two locations staffed by experienced experts to help you with analyzing your plans, giving you fast and accurate quotes, and getting you the supplies you need to finish the job. We can even transfer inventory quickly between locations to cut down on your wait time.
Florence, AL
(256) 757-7473
Email Us
Huntsville, AL
(256) 434-2008
Email Us