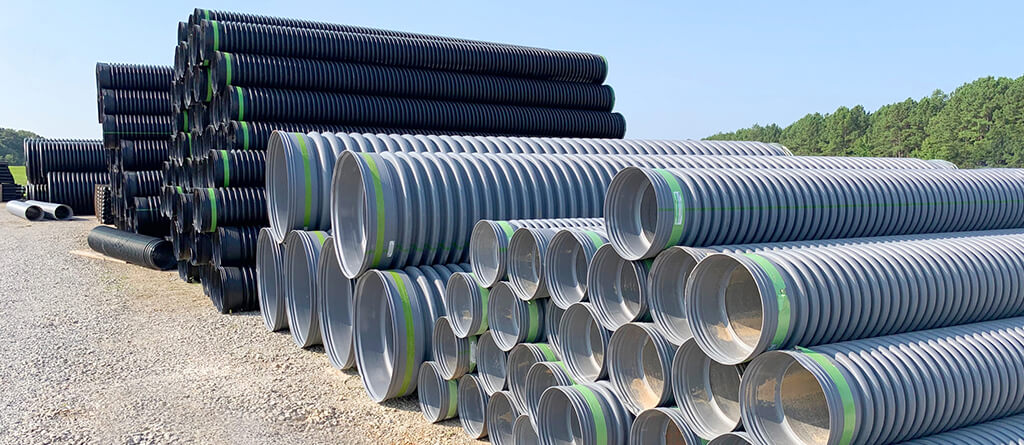 When the sudden need for pipe, drainage solutions, underground structures, geotextiles, and other water control products arises, the last thing you want to do is wait for the materials you need. At ADCO Pipe & Supply, we stock one of the largest inventories of pipe in the Southeast to ensure the products you require are in stock and ready when you need them most.
We make it a point to keep these materials in abundant supply at both of our ADCO locations in Florence and Huntsville, Alabama. In fact, we're proud to offer more on-site inventory than any of our competitors in Northern Alabama and Central Tennessee. More inventory means a much quicker turnaround time to address all of our customers' piping needs, even amid the varying supply and demand issues that are currently rampant throughout multiple industries.
"Having substantial inventory has always been important to our business," ADCO owner and operator Bill Colloredo explains. "But now, with the supply chain issues, it's way more important than it was a year ago."
High density polyethylene pipe (HDPE) and corrugated metal pipes (CMP), in particular, continue to be in high demand among contractors and municipalities throughout the region.
We have the largest variety of N-12 HDPE dual wall pipe in the Southeast, as well as all the necessary fittings. With its smooth interior wall and corrugated exterior wall, the N-12 pipe provides excellent hydraulics and structural strength to handle a multitude of uses, including various storm water applications. N-12 corrugated pipe also provides superior corrosion and abrasion resistance to stand the test of time.
In addition to our selection of HDPE pipes, our corrugated metal pipes are specifically tailored to fit the needs of our North Alabama and Central Tennessee customers. We provide a spectrum of these products with a variety of thicknesses, corrugations, and coatings to tackle any pipe project, large or small. Our selection allows you to choose the right product based on your needs.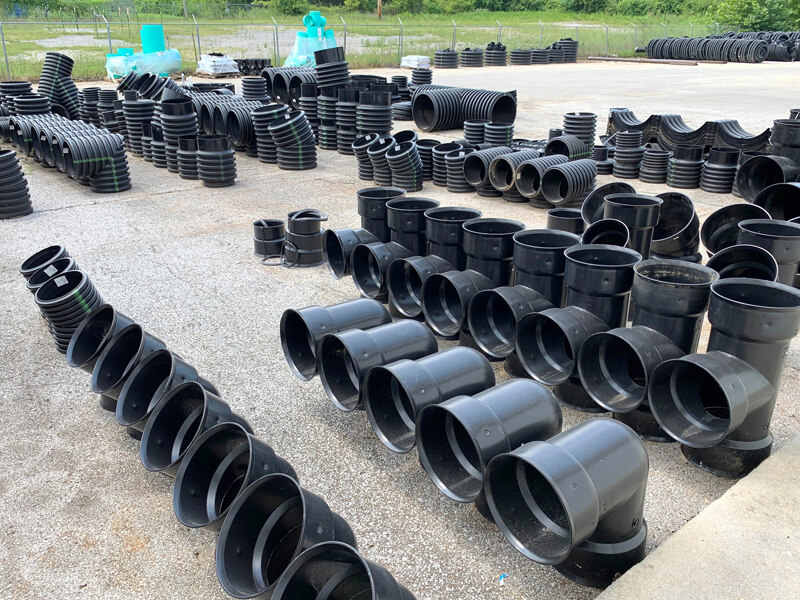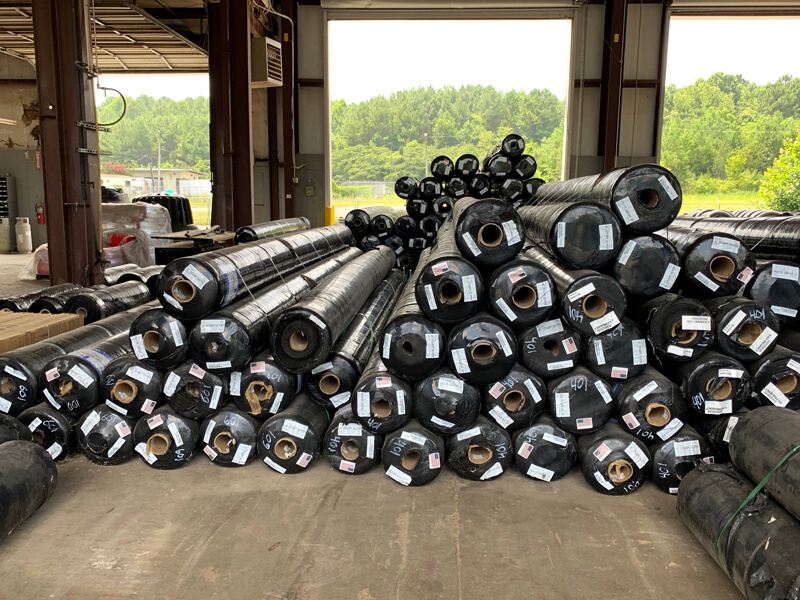 Along with our wide assortment of sought-after HDPE and corrugated metal pipes, we stock an array of other products, including reinforced concrete pipe, geotextiles, geogrids, detention/retention systems, CMP structures, cast iron grates, and erosion control. Making sure we always have what you need when you need it is what strive for day after day.
And with ADCO's years of trusted industry experience, we fully understand how commercial contractors and municipalities truly value the importance of having a distributor with a sizeable inventory. While any distributors can order any needed materials at any given time, having them on site and ready to go proves over and over again to be a true gamechanger.
"A lot of times, our customers will have a job creep up on them," Colloredo said. "There have been more emergency situations in the last year or two than there have been in the last five years combined, often where a county or even a homeowner had a pipe washed out due to heavy rainfall and they needed something to put in the ground right away."
When these unexpected situations happen, waiting two weeks or more for the right materials is completely out of the question. At ADCO, customers will never be left hanging when a replacement pipe situation arises. And if we're busy fulfilling other customers' needs when a last-minute situation presents itself, there's always the option of the customer picking up what they need at one of our two locations the same day to expedite a solution.
Not only do we have the inventory to meet your needs, but our two convenient locations mean there's double the chance we'll have what you need when you need it. We are located in Florence at 4014 Florence Blvd [(256) 757-7473] and in Huntsville at 3131 Jordan Lane NW [(256) 434-2008]. Call us today or click here for a fast, free quote.